Jun 17, 2022 5:48:36 AM
Subscribe to our newsletter
Sign up to receive email updates on exclusive content and new product announcements.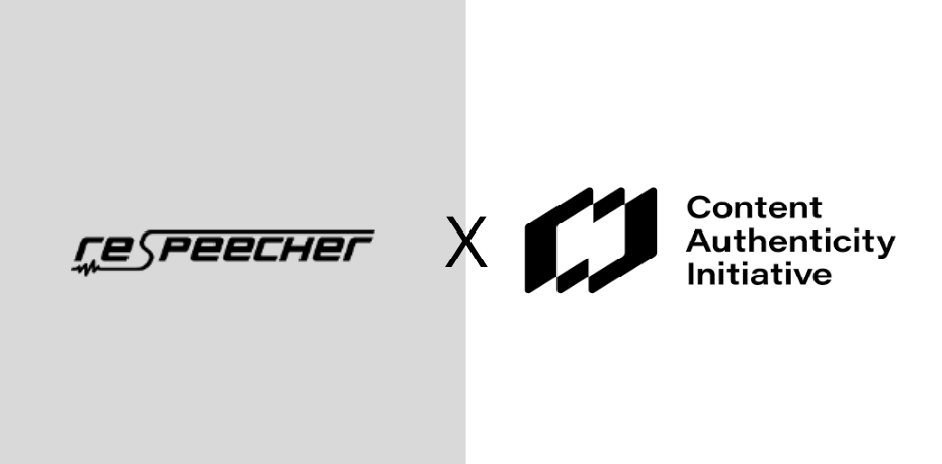 "We are thrilled to welcome Respeecher to the growing Content Authenticity Initiative (CAI) community. Respeecher reaches a critical audience of content creators in the film and video game space with their pioneering audio technology. They're an important addition to the CAI as we work to increase trust and transparency, empowering creatives and consumers alike."
Respeecher is not only interested in supporting the mission of CAI, but in implementing the standards to guarantee the authenticity of any content created on the VMP and democratize the technology while protecting it from abuse.
Voice cloning technology is reshaping customer relationships and lifting corporate productivity, accessibility, and inclusion. However, voice projects often raise critical questions of privacy, data security, ease of use, brand protection, and interoperability.
Therefore, Respeecher is only working with projects that meet our strict regulations and follow our code of ethics.
One problem facing content creators is that metadata is often overwritten. This makes it impossible to know who the original author of a specific piece of content is. That's why we are going to work on developing an approach to labeling content with metadata that doesn't affect the quality of the content itself.
We are considering the possibility of working with metadata and the use of audio watermarks that are indistinguishable to the human ear, but noticeable to technical specialists in the field.
We are sure that our collaboration with the CAI will help to nurture trust and openness in the industry.