May 26, 2021 8:18:25 AM
Subscribe to our newsletter
Sign up to receive email updates on exclusive content and new product announcements.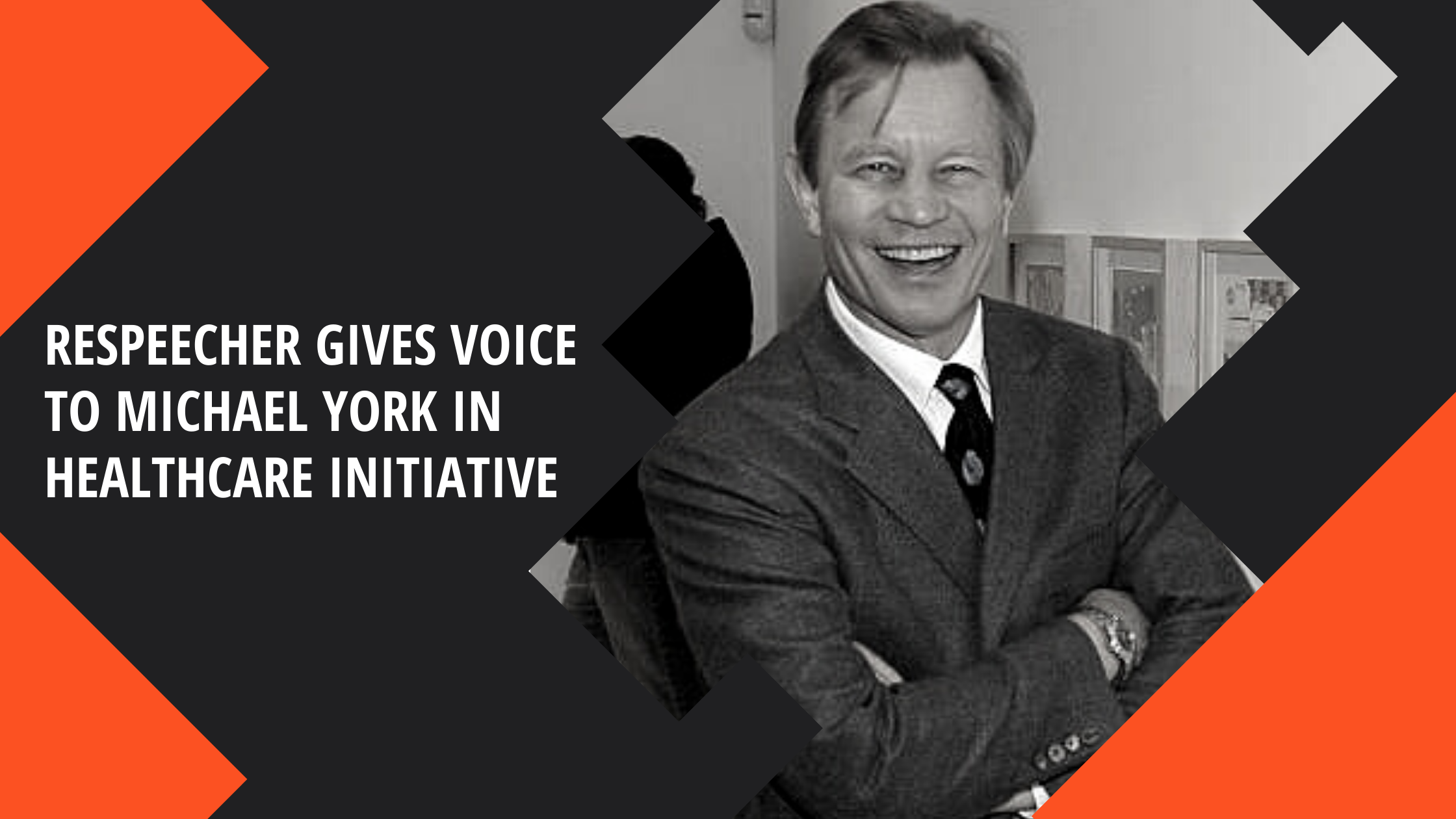 When we were approached to update an educational video with new voiceover narration from legendary actor Michael York, our options were limited.
For almost a decade, Mr. York has been managing a health condition that has impaired his beautiful, mellifluous voice. Enter, stage right, the heroic efforts of Respeecher's amazing team!
It's been said, famously, that any sufficiently advanced technology will be indistinguishable from magic. Truly, given our creative constraints, Respeecher was uniquely able to pull a rabbit out of a hat.
Their source/target conversion of Mr. York's speaking voice demonstrably opens doors for the entertainment, education, and healthcare fields. Suffice it to say, it was an absolute honor to collaborate with Respeecher.
Their brilliant accomplishment and timely delivery have allowed our humble project to be a success, exceeding our expectations for what's even possible.
Because of the ongoing global pandemic, a member of the production team recorded 60 minutes of source training audio, along with the new dialogue pickups, at a home studio.
Respeecher then created an AI model to match the source voice with York's target voice, using raw data from the animated film's original recording session from long ago. Above is a work-in-progress excerpt from the short film, and here's another example of the project's voice conversion:
Listen to the source voice:
Listen to the converted voice:
With regards to the voice cloning, York offered his kind congratulations: "Bravo to the entire team for a quite extraordinary achievement! The quality of the re-worked passages is indistinguishable from the original."
Indeed, Respeecher continues to pioneer and innovate voice cloning technology, such as fine-tuning its capacity to manage seamless source-to-target conversion of language accents.
As we broaden and strengthen our platform, we look forward to working with individuals and studios to extend the longevity of their talented voice careers.
Moreover, we're already living in the future. Whether because of disability, trauma, or other health conditions, we can help to recreate and reinvigorate an ailing or lost speaking voice.
Increasingly, people who are no longer able to communicate will be able to do so using a voice synthesizer, even controlled by their minds. We only have to imagine the possibilities. But that's another story, for another time.
Guest author: Greg Singer