Respeecher Mates: Vitalii Knyr on Deep Dive into the Delivery Management, Evacuating Family from the War-torn Bucha and why Planning Sometimes Can Save Your Life
Mar 27, 2023 5:34:33 AM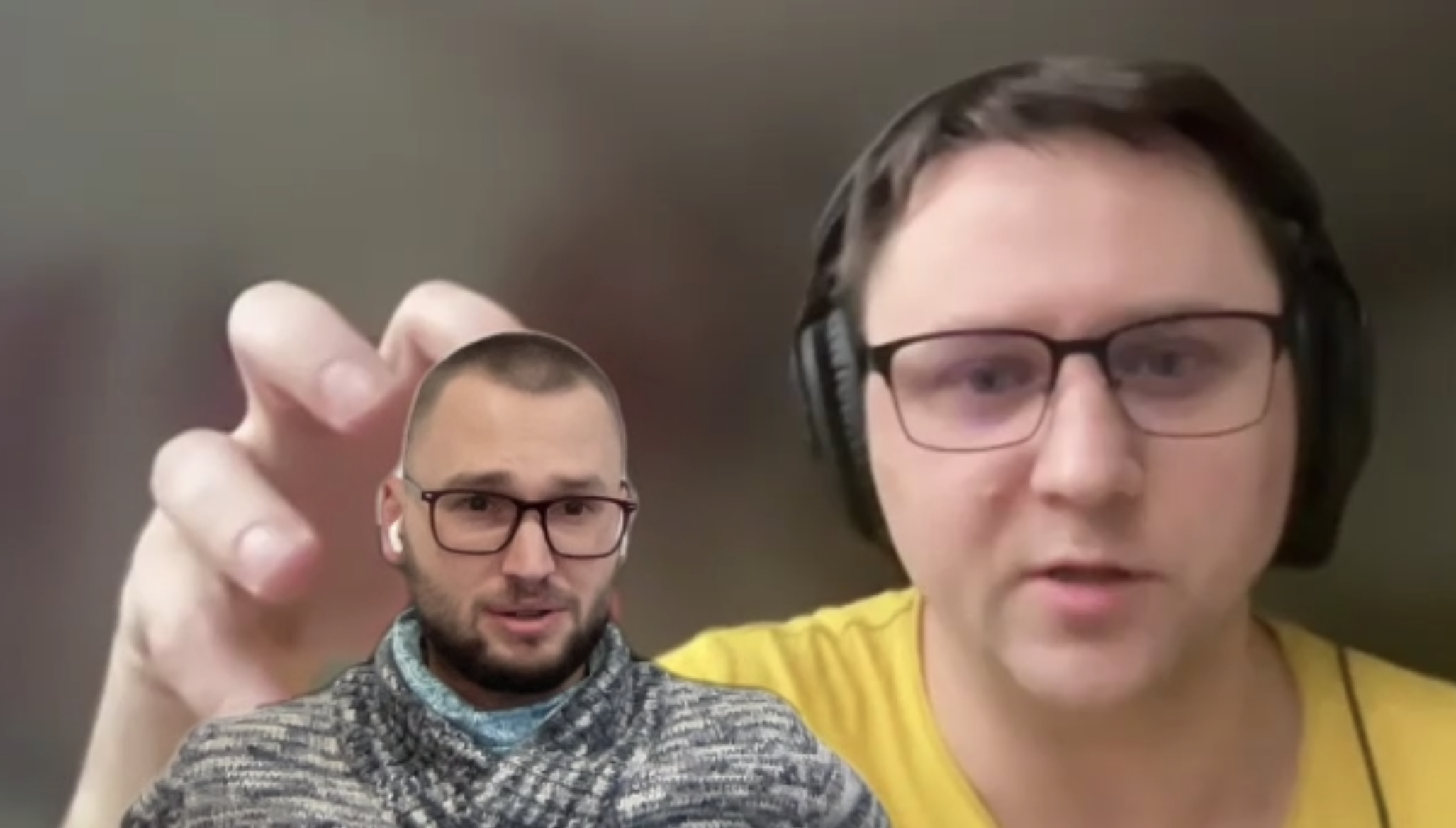 Respeecher Mates: This is an episode of small talks with Respeecher team members. They are human stories which stand behind Emmy-Award-winning technology. Behind every great product stands incredible people, and we want to introduce you to ours. We won't share all the secrets, but these stories will give you a glimpse into Respeecher's cozy office life in Kyiv and our daily routine.
We've talked with Vitalii Knyr, Respeecher Head of Delivery about evacuation from war-torn Bucha, which life-saving skills diving can give you, on his first job and what computer viruses made for fun can teach you.
Can you explain your work in the simplest words, like you explain it to your kids?
In simple words: from components I build a more complex structure, like a system. As Head of Delivery at Respeecher, I'm proud to have initiated the creation of this position upon joining the company. I'm responsible for building, improving, and overseeing the delivery of our remarkable services. With the main focus on quality and client satisfaction I ensure that every client receives nothing but the best, delivering on their expectations and fulfilling our promise to them.
So you're kinda a master of operational processes? How you got to this point, where did you learn to build team and processes?
I guess my journey to becoming a team builder and process optimizer, if I may say so, started over a decade ago, when I first began working in management. I was excited to bring my wealth of experience, and to help build a culture of excellence and collaboration that would drive our success.
You work a lot with creatives, and sometimes they tend to be less organised or less consistent. How you interact with them and organize their processes?
My team consists of highly motivated and passionate people who take pride in their work. While they are undeniably creative and often pursue hobbies outside of work and sometimes can even make a spontaneous acoustic music evening in the office, they are also deeply committed to delivering exceptional results. Each team member understands the value of the products and services we create and the impact it has on the industry and the world at large. So there is no need for me to micromanage or over-organize their work, the team's enthusiasm and professionalism make it easy for us to work together seamlessly Together, we are building something truly special.
About the most risky purchase in his life and evacuation from Bucha with a family
Do you have any super skill or something you could call your own superpower that helps you at work?
While I wouldn't say that my skills are completely unique, there are a few areas where I excel. For starters, I have a keen ability to identify where each team member's strengths lie and how they can best contribute to our shared goals.
Additionally, planning is an area where I truly shine - whether it's organizing complex projects or my personal life, I have an innate ability to create a clear roadmap that keeps us on track. From starting a family to buying a new flat. However, it's worth noting that my planning style isn't about rigid deadlines or strict timelines; it's about setting priorities and developing a strategy that will enable us to achieve our goals in the most efficient and effective way.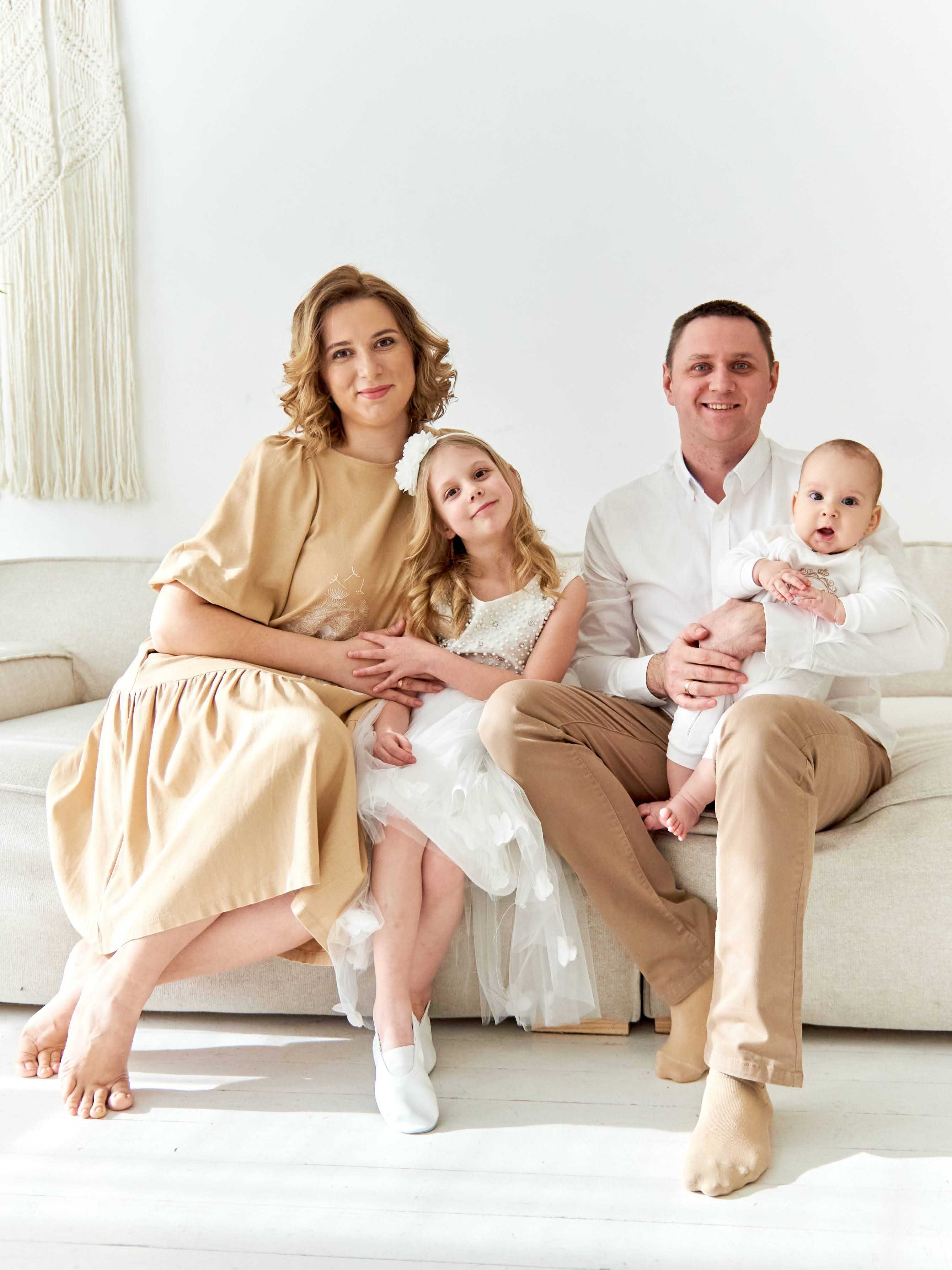 Vitalii made this photoportrait with his family one week before full-blown war started
We used to deal with a term work-life balance and now it's war-life balance - how you balance work-life-family time during war?
It hurts to talk about war, I guess it's the same for every Ukrainian.
I remember the fear and uncertainty that we felt when we were trying to evacuate from Bucha with my wife and two kids as the Russian full-scale invasion was unfolding.
There was no way to be sure if it was safe to move out from the city or if we would encounter an outpost with Russian soldiers along the way that can attack us for no reason. It was a harrowing experience, to say the least.
I still recall the moment when I decided to move my family. We were hiding in a basement shelter, and I went outside to check the situation. As soon as the shelling stopped, I knew that we had to make a run for it. We jumped into our car and drove away, not knowing what lay ahead.
Looking back, I know that it was the right decision, but you can only tell that retrospectively. On February 25, just a few blocks from my home there was a Russian APC shooting at each and every car that tried to leave the city. It was a chilling reminder of how close we came to disaster.
But not everyone was as fortunate as us. There were families with kids who decided to stay and experienced unspeakable horrors while trying to hide in basements and survive each day.
Our residential area was shelled, and it took us significant efforts, time, and money to repair the damages. But there were buildings in the neighborhood that were destroyed beyond repair, and we knew how lucky we were.
Even though it's hard to talk about, I share my story so that others can understand the reality of war and the toll it takes on families and communities.
The building on the left is where Vitalii currently lives with his family. This photo was taken one year ago, in April 2022.
Our residential area was shelled, but still we could repair it. There were no buildings without damages. But we managed to fix everything before winter. It cost us and our neighbor more than 300 000 UAH (an equivalent of $8125).
Anyway, there were buildings in Bucha that were attacked with rockets or after air strikes or wholly burnt.
You can't restore a building after an air strike, so I guess we were pretty lucky.
Ukrainians crowd under a destroyed bridge as they try to flee across the Irpin River (4 km away from Bucha) in the outskirts of Kyiv in early March.(AP: Emilio Morenatti)
Read New York Times article on Bucha evacuation and stories of people who couldn't get out of the city
Tell us a bit more about your before Respeecher era, your education - where did you study?
I graduated from National Aviation University (NAU).
Initially, I enrolled in the faculty of electronics, not because it was my true passion, but because my family could not afford any additional expenses on my education. I had to choose a budgeted faculty to pursue my studies.
A bit later I learned that there was a budgeted seat in the faculty of computer systems and networks (I was always passionate about computer science), so I knew I had to make a change. I went through all the necessary procedures, took additional exams, and finally switched to the faculty of Computer Systems. The process was rigorous, but it was worth it. Only then I told my parents and my university classmate Dmytro Bielievtsov (now Co-founder and CTO at Respeecher), he decided to do the same, so we ended to be university classmates even after switching faculty.
Do you think it influenced Dmytro further career development?
Yes, I think it influenced both Dmytro and me. After he graduated from the faculty, he went to Germany to study neural networks. Sometime after that, he created Respeecher with Alex and Grant.
Why freshly-baked bread remind him of the first job, price of hard work and ATM drama he never forgets
Do you remember the first job you had right after the uni?
To be honest, I've been juggling university and work for as long as I can remember. I actually got my first paying job before even starting university, when I landed a summer gig at a local bread factory in my hometown.
What you were doing there?
My first paid job wasn't very sophisticated.
In the wee hours of the morning, bread was baked and left to cool, after that, it was sliced and packed before being delivered to markets and shops.
I was honored to be that person who sliced and packed bread. Adding labels and checking the dates was all part of the meticulous process, which could take up to six hours to complete. I had to be very careful and focused with that cutting machine - those knives were sharp as heck. After my work was done, all bread products were loaded and delivered.
This was my first experience working with a team. And not just any team, but grown-ups in their 40s and 50s, when I was just 17. That's when I learned that age is nothing but a number. Being mature is about taking responsibility and how you handle it.
And, yeah, I still have a particular love for freshly-baked bread.
What happened next, how you ended up working in tech?
I started moving in that direction when I was in the university. During my freshman year, a friend gave me a good reference to a bank "Kyiv" and they offered me a job as a bank IT admin. My official title was: Specialist of the First Category in the Information Technology Department.
As part of my duties, I spent my days building computers from scratch, installing new operating systems, writing intricate scripts, and launching backups. I even had the thrill of sending money to the National Bank on occasion. But alas, this was also the job where I learned the harsh lesson of getting fired.
How come?
I happen to lack attention to detail, which is not ideal in the banking industry where even a small mistake can have a huge impact.
Part of my job involved refilling ATMs with cash, a task that's typically split between two specialists - one for handling the physical cash and one for managing the software. In my team of two, I was the software expert.
Refilling an ATM involves swapping out the empty money cassettes with new ones that are packed full of cash, each cassette containing a different denomination. But, one day I made a costly mistake - instead of inputting the correct amount of 250,000 UAH into the ATM software, I entered 150,000 UAH. This error caused a major imbalance in the system, and it took some time to rectify. So that's the story of how I got fired from my first job.
First computer and how computer viruses made for fun helped to get a serious job
Do you remember when you had your first computer?
It all started back in 7th grade when I told my parents that I wanted to work with computers when I grew up. They must have taken me seriously because they presented me with my very own computer.
Fast forward to university, where I really started to dive into the world of computers. I even learned how to create computer viruses, which sounds kind of crazy, but it actually helped me understand the system's insides. You see, when you write a virus, you gain a better understanding of how the operating system works, and you learn the exact steps of the boot sequence, and the structure of the registry, file system, and other core components.
In fact, my virus-writing skills even landed me a job at Infopulse. I created a few viruses just for fun, but some of them were powerful enough to crack a computer. This experience gave me an in-depth knowledge of how computer systems work.
How from these jobs you grew to Head of Delivery?
​​I've had quite the career journey since my days at Infopulse, where I spent five years starting as a developer and finishing as a Team Lead. From there, I transitioned into a managerial role at Luxoft, before taking on the Head of Delivery position at The App Solutions startup and later joining Cilkum.
Despite common stereotypes about the outsourcing industry, I found many of the projects I worked on to be genuinely interesting. Whether it was a product-based or outsourcing project, I was always on the hunt for something that would challenge and excite me.
The start of Respeecher era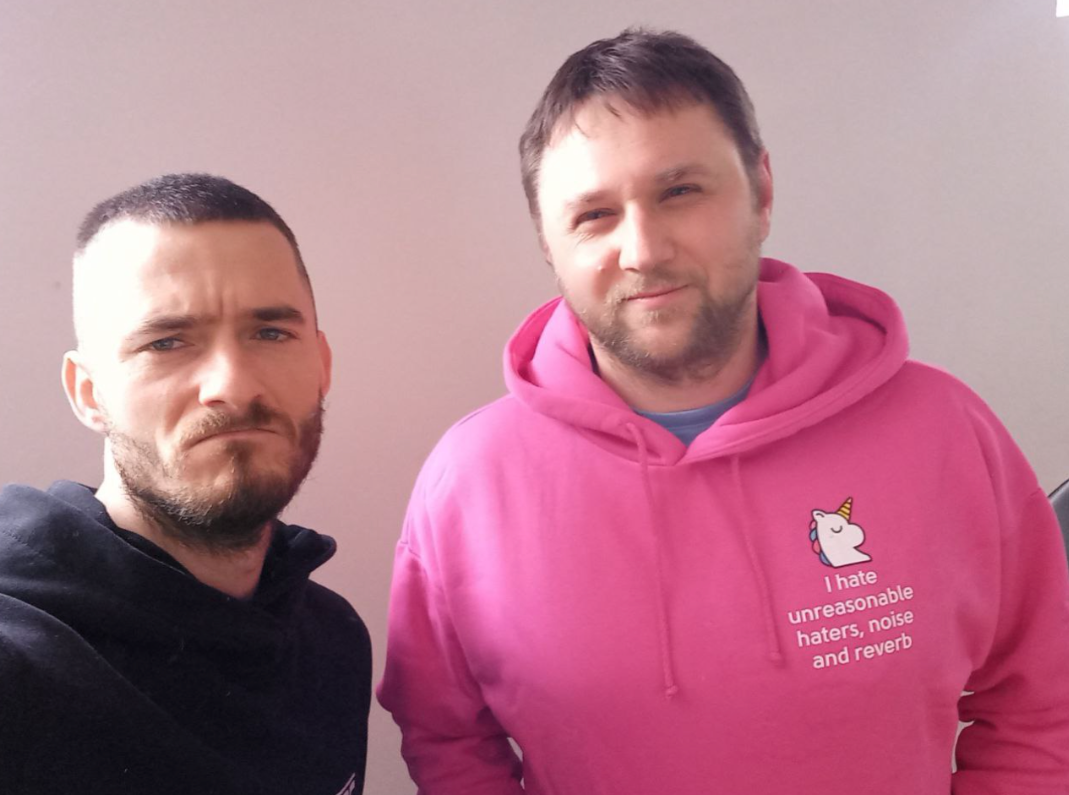 Dmytro Bielievtsov, Respeecher Co-founder and CTO (on the left) and Vitalii (on the right).
So how you eventually started to work with a product, how your Respeecher era started?
As I mentioned, I knew Dmytro (Respeecher Co-founder and CTO) for a long time and also about the idea of his startup. It sounded exciting to work with an AI, so I offered my services to build an effective team structure and processes for the company. And it feels like we managed to do it just right.
How long you've been with Respeecher?
It was three years in February.
How you motivate yourself and other people in a team?
Motivation is often seen as an external factor, but I believe that internal motivation, self-supported by the team, is more effective. And that's exactly what happened in our team at Respeecher.
Take Valera, for instance, our Synthetic Speech Artist rock star, who recently made it to the credits of God of War Ragnarök. When he joined our team, he was pleasantly surprised by the helpfulness and supportiveness of everyone during his trial period. No one ever abandons you here; instead, you're encouraged and guided every step of the way. This creates this culture of a dream team.
Later I spoke to the people Valera onboarded, and they couldn't stop raving about his willingness to explain everything and help them through the process. This created a self-sustaining system, a healthy corporate culture where people don't require external motivation.
It's in our DNA at Respeecher to help each other out.
Set of quick questions on diving certification, childhood and gaming
Your favorite game in childhood?
I played on consoles as a child, they were Battle tanks. Now it will probably be Witcher, I played it for a long time.
Superhuman or superpower you wish you had?
While it may not be the most exciting answer, I would choose to have unlimited energy. Because it can be turned into anything you wanted.
So if there will be blackouts in Kyiv again, you could substitute power plants and Ecoflows?
*laughs* With unlimited energy, the possibilities are endless. One idea that comes to mind is using it to develop advanced defense systems to protect us from potential missile and drone attacks from our "crazy neighbor." Imagine being able to sleep soundly at night, knowing that you and your loved ones are safe and protected.
What about passions or a hobby?
Well, I'm a certified diver and I absolutely love being underwater. There's something so surreal about swimming alongside sharks, manta rays, and sea turtles. It's like being in a whole different world, one that I feel completely at home in. I have absolutely no fear of the water whatsoever.
What was the deepest dive you took?
I've actually gone down about 50 meters, which is pretty deep. But what's even more interesting is that my first and deepest dives were actually before I even got my certification.
What do you need to have a certificate?
It's a pretty rigorous process, actually. You have to learn how to hold your breath, manage the water pressure, and handle all sorts of emergency situations that can come up while diving. That includes things like dealing with a lost breathing tube, helping others in distress, getting a cramp, and even taking off your mask at a depth of 5 meters while still helping your dive partner.
And do these extreme skills help in life?
Absolutely. When you're underwater, you have limited oxygen and the more you panic, the faster you use it up. So diving actually teaches you how to control your emotions and stay calm in high-pressure situations.