Respeecher's Core Tool vs. Voice Marketplace: Which Solution is Right for Your Voice-Related Projects?
Jul 4, 2023 5:58:39 AM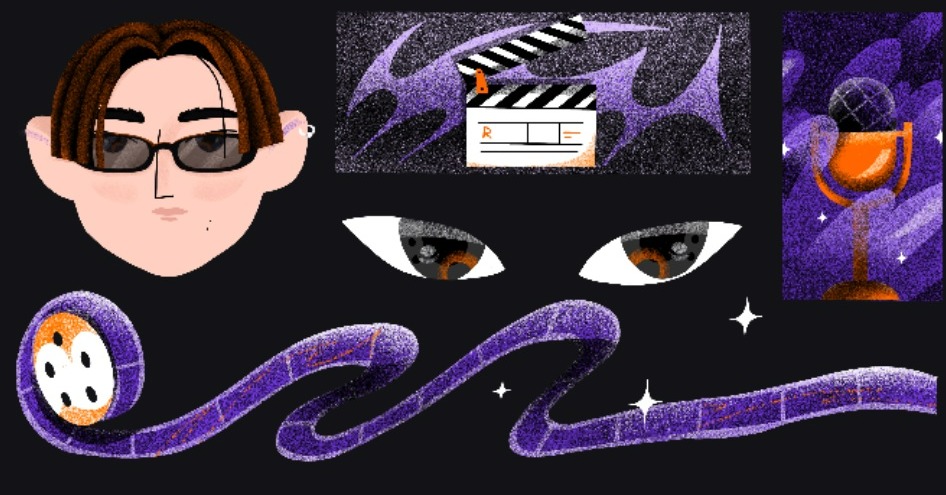 Welcome to the heart of voice innovation. At Respeecher, we're revolutionizing the soundscape with our game-changing voice cloning technology. Buckle up as we explore the tool that put us on the map while taking you on a tour of our dynamic Voice Marketplace.
Voice Marketplace: A Dynamic Ecosystem of Vocal Expressions
At Respeecher, we're flipping the script on voice cloning by turning it into a creative playground for content creators, business moguls, and entertainment mavens. Thanks to our nifty blend of AI and deep learning magic, we're giving voice synthesis a fresh makeover — from flat to fabulously realistic.
The Respeecher Voice Marketplace is your one-stop shop for all things vocal! Picture an Aladdin's cave of voice variants, each one fine-tuned with precision and love. It's a voice buffet that caters to a smorgasbord of industries, offering a range of choices that'll have you saying, "They really thought of everything!" So go on, take your pick and start tailoring the perfect voice to represent your work.
Respeecher's Voice Marketplace includes:
An Abundance of Variety
Immerse yourself in a vast selection of meticulously crafted voices to embody your project's perfect tone, style, and accent. Whether you seek a warm and authoritative narrator as a guide to an e-learning module or an energetic voice for a captivating commercial, the marketplace delivers a fitting match for your creative vision.
Unparalleled Customizability
Respeecher's Voice Marketplace empowers users to personalize and fine-tune voices according to their precise requirements. With the ability to choose male or female voices with different vocal characteristics, you can tailor your custom voice to align with your project's unique needs.
Seamless Integration
Exporting voices from the marketplace to your projects is a seamless experience. Respeecher's user-friendly platform enables easy implementation, smooth conversion, and hassle-free downloading of the results.
Professionals across different industries rely on Respeecher's Voice Marketplace for its ability to deliver a new level of creative expression, engagement, and opportunity. Key target audiences include visionary content creators such as filmmakers, animators, podcasters, and video game developers. These individuals tap into the marketplace's diverse pool of voices to infuse their projects with authenticity and captivate their audiences.
Advertisers and marketers leverage the Voice Marketplace to discover and develop the perfect voice that resonates with their brand, delivering compelling messages for commercials, brand videos, radio spots, and more. The marketplace offers a wealth of options for virtual assistant developers seeking to humanize their digital counterparts. By selecting voices that align with the desired persona and character of their virtual assistants, developers are creating immersive and user-friendly experiences.
Just this past May, we delivered our biggest-ever upgrade to the Voice Marketplace. Brace yourselves for a total web app makeover, cool new features, and a sparkly-new pricing structure that makes voice cloning easier for everyone:
Try the service free for 3 days
Purchase your first minute (priced around $0.09/second)
The Standard Plan starts at $199 monthly / $1999 yearly and includes 100+ voices and 120 minutes of conversions.
The Pro Plan starts at $499 monthly / $4999 yearly and offers 100+ voices and 600 minutes of conversions.
Or you can choose a custom project and we will tailor a plan specifically to your needs.
Respeecher's Core Tool: Redefining Voice Transformation
So, we've explored the capabilities of the Voice Marketplace and can now compare them with the opportunities of Respeecher's core tool — an awe-inspiring platform that sets new standards for voice transformation and customization. Powered by advanced neural network architectures and state-of-the-art voice modeling techniques, this tool empowers users to shape voices with unparalleled accuracy and control.
With the core tool, users can effortlessly manipulate different voice characteristics, such as age, gender, accent, intonation, and emotional nuances. The platform's intuitive controls and user-friendly interface allows creators to achieve their desired vocal outcomes with exceptional ease and efficiency. Whether it's de-aging a character's voice for a film or personalizing a virtual assistant's tone for a healthcare application, Respeecher's core tool delivers transformative results.
Professionals across different industries frequent the Voice Marketplace for its limitless voice transformation possibilities. Key target audiences include:
Entertainment Industry
Filmmakers, animation studios, and video game developers can leverage the core tool's capabilities to create seamless voice transformations, breathe life into characters, and deliver immersive experiences that captivate audiences.
Virtual Assistant Developers
For those in the virtual assistant and chatbot sector, Respeecher's core tool infuses virtual assistants with unique and personalized voices, fostering more engaging and natural interactions with users.
Healthcare Applications
The core tool's precision and control make it invaluable in healthcare applications. From voice-based therapy and medical training simulations to assistive technologies, Respeecher's technology opens up possibilities for enhancing patient care and improving healthcare experiences.
Pricing for the tool is tailored to accommodate various project needs. Respeecher offers flexible pricing options, ensuring accessibility for startups and established businesses alike. By providing custom pricing, Respeecher aims to empower professionals from different industries to unlock the full potential of voice technology.
Projects showcasing the core tool's ability to deliver innovation include de-aging Luke Skywalker's voice for "The Mandalorian". By meticulously manipulating his voice characteristics, Respeecher's technology seamlessly recreated a youthful version of the character, capturing the essence of Mark Hamill's voice from earlier Star Wars films.
In the healthcare sector, the core tool has been harnessed to develop groundbreaking applications. From voice-based diagnostics to speech therapy tools, the technology's precision and adaptability have proven invaluable in revolutionizing patient care and communication within the medical field.
Respeecher's Program for Small Creators
Besides these powerful ways of leveraging Respeecher, we are also dedicated to empowering small creators through our tailored program. This initiative provides affordable pricing, versatile voice options, and personalized support to allow aspiring artists, filmmakers, podcasters, and others access to cutting-edge voice cloning technology.
Respeecher's program for small creators reflects its commitment to nurturing talent and fostering inclusivity. With affordable pricing, versatile voice options, and personalized support, Respeecher empowers small creators to amplify their creativity. Whether you're a young filmmaker, up-and-coming podcaster, or aspiring artist, this program opens the door to a world of possibilities, allowing you to make your mark in the industry. Partner with Respeecher as you embark on your creative journey and transform your vision into reality.
In Conclusion
Respeecher's Voice Marketplace and core tool revolutionize the world of voice technology, offering unparalleled opportunities for creative expression and transformation. With a vibrant marketplace of diverse voices and a user-friendly core tool for precise customization, Respeecher empowers filmmakers, advertisers, and virtual assistant developers to bring their projects to life with authenticity and control.
As Respeecher remains at the forefront of voice technology innovation, embracing the possibilities offered by the Voice Marketplace and core tool will allow your voice to resonate and make a lasting impact on your audience. Experience the limitless potential of Respeecher and let your creativity soar.