The Ambies Awards 2021: Winners for Excellence in Podcasting
Jul 14, 2021 6:34:58 AM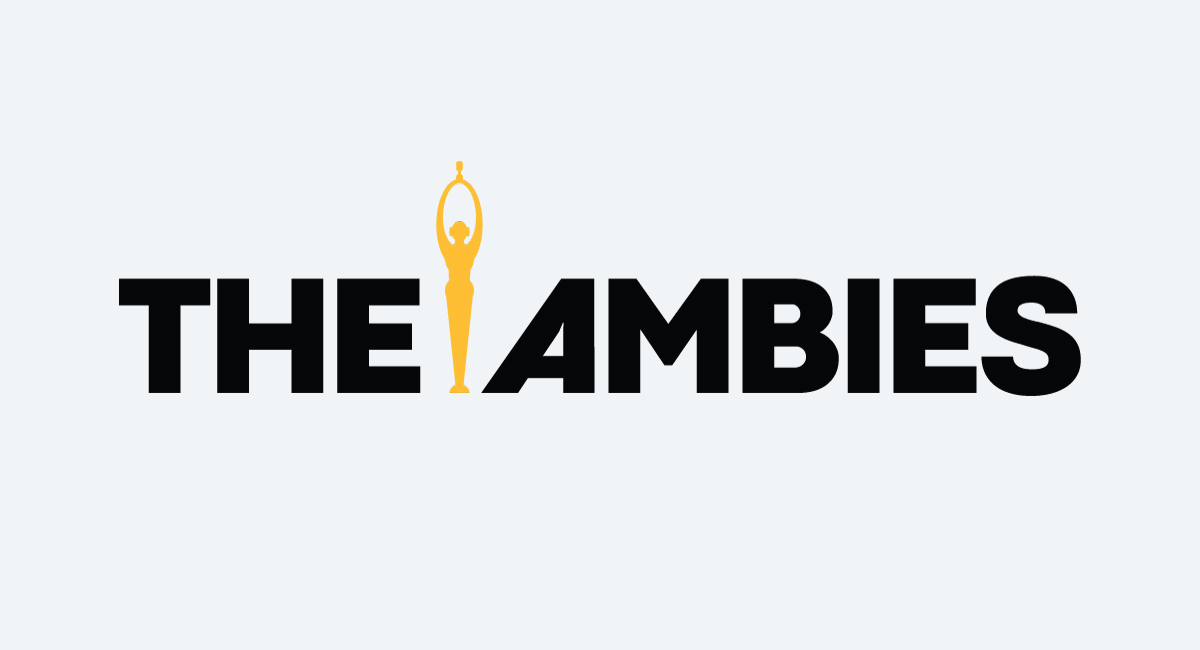 According to Grand View Research, "the size of the global podcasting market was valued at $9.28 billion in 2019 and is expected to grow at a compound annual growth rate (CAGR) of 27.5% from 2020 to 2027".
The Clubhouse app can also be included as an example of the tremendous growth of the audio content industry. The app is currently valued at $4 billion after being on the market for less than a year. Where people have less time and more need for consuming information, podcasts rule the world.
As a company disrupting the audio content production market, we can't help but be interested in the advancement of the podcast industry.
We love to help with podcast creation and love to participate in shows ourselves. Check out our latest Code[ish] podcast, where we discuss The Ethical and Technical Side of Deepfakes. And while the podcasts we've hosted have not yet collected millions of plays, we are happy to tell you about the ones that have.
In May, the Podcast Academy hosted the Ambies Awards as part of an Oscars-level honors program for audio programming. The awards were presented in 23 categories.
Each of which is of particular interest to listeners and has the most impact on the industry. Let's go through the best podcasts of 2021 with a brief summary of each production.
The Left-Right Game
Best Performer in Audio Fiction and Best Production and Sound Design winner
Tessa Thompson stars as a journalist trying to follow a group of paranormal explorers, obsessed with a seemingly harmless pastime known as the Left-Right Game. The journey ends up in a mysterious world full of unexpected dangers.
Rise of New Jack Sound
Best Original Score and Music Supervision winner
The series centers on the complicated bonds of a group of teenagers from Harlem who would create New Jack Swing. This novel sound caught the music world by storm.
Wind of Change
Best Scriptwriting (Nonfiction), Best Reporting, and Best Podcast Host winner.
The series tracks an inquiry into whether the CIA could have composed the Scorpions' "Wind of Change," a song that eventually had a massive impact on an eastern block of the communist party during the Cold War.
Dirty Diana
Best Scriptwriting (Fiction) winner
Starring and executive produced by Demi Moore, Dirty Diana tells the story of a woman who runs an erotic website where ladies share their secret intimate fantasies.
Therapy for Black Girls
Best Wellness or Relationships Podcast winner
In a series of conversations with Dr. Joy Harden Bradford, listeners learn about mental health, personal development, and the right attitude to become their best possible selves.
On Being With Krista Tippett
Best Personal Growth / Spirituality Podcast winner
Hosted by Krista Tippett, this show examines the big questions of meaning — spiritual inquiry, science, social healing, and the arts.
Even the Rich
Best Entertainment Podcast winner
Hosted by Brooke Siffrinn and Aricia Skidmore-Williams, this show reveals the life stories of the rich and famous Gianni Versace, Beyoncé, Jay-Z, Princess Diana, and in its latest season, Britney Spears.
Gaining Ground: The New Georgia
Best Politics or Opinion Podcast winner
Hosted by Rembert Browne and Jewel Wicker, the series examines the unstable political positions of the state of Georgia in light of people's growing interests in the Democratic party.
Code Switch
Best Society and Culture Podcast winner
Hosted by journalists of color, this uncompromisable podcast looks at race issues from politics and pop culture to history, sports, and other social relationships.
Short Wave
Best Knowledge, Science, or Tech Podcast winner
Everything you need to know about the latest developments in science every week in the form of a 10-minute audio production. Never a boring show that surprises with its creativity.
Driving the Green Book
Best History Podcast
Driving from Detroit to New Orleans, the show's hosts tell powerful stories of how Black Americans used The Negro Motorist's Green Book travel guide to find safety in times of segregation.
Blood Ties - Season 2
Best Fiction Podcast winner
This fictional true-crime-like podcast tells the story of siblings Eleonore and Michael Richland, who are investigating the mysterious disappearance of their wealthy parents' plane en route to a family Christmas leave.
The Heist
Best Business Podcast winner
Reporters explore the economic legacy of the Trump presidency. The famous Tax cut and Job Act "funneled hundreds of millions into the pockets of the rich and ballooned the national debt." The Heist reveals the shady side of big politics.
Dr. Death Season 2: Dr. Fata
Best True Crime Podcast winner
This is the true story of a Michigan doctor who went to great lengths to abuse the power of his position and the desperate plight of the relatives of his cancer patients.
Whistleblower
Best Sports Podcast winner
Sports journalist Tim Livingston tells the story of NBA referees and high-profile executive corruption. Learn more on the biggest scandal of American sports history.
Today, Explained
Best News Podcast winner
The best everyday news explainer features the finest reporters from the Vox Media Podcast Network and beyond.
Conan O'Brien Needs a Friend
Best Comedy Podcast winner
Conan O'Brien Needs a Friend is a weekly show where Conan hangs out with famous people to find some genuine companionship along the way.
Death, Sex & Money
Best Interview Podcast winner
A traditional public radio news reporter, Anna Sale, turns the interview into a frank talk about... death, sex and money. Sale's guests listen to her most intimate stories, which makes the show a huge success.
I'm Not a Monster
Best Documentary Podcast winner
After Rukmini Callimachi's Caliphate story, the I'm Not a Monster podcast is the next big story on the topic of ISIS. It tells the story of an American family who ends up in the heart of the ISIS caliphate.
Dying for Sex
Podcast of The Year winner
Molly has been diagnosed with stage IV breast cancer. Leaving her family behind, Molly embarks on a series of romantic adventures that she talks about in this podcast. This is not just a story about sex and relationships but also an in-depth look at the problems of recovery, friendship, forgiveness, and rethinking the past.
And if you are a podcast producer…
You should check the latest developments in AI and machine learning tech. Voice cloning software like Respeecher can now replicate any human voice in a matter of days. In short, this means:
If you want to learn more about our technology or see how we can partner up on a project, drop us a line. We'd be happy to guide you through the process.