Sep 6, 2022 12:00:00 AM
Subscribe to our newsletter
Sign up to receive email updates on exclusive content and new product announcements.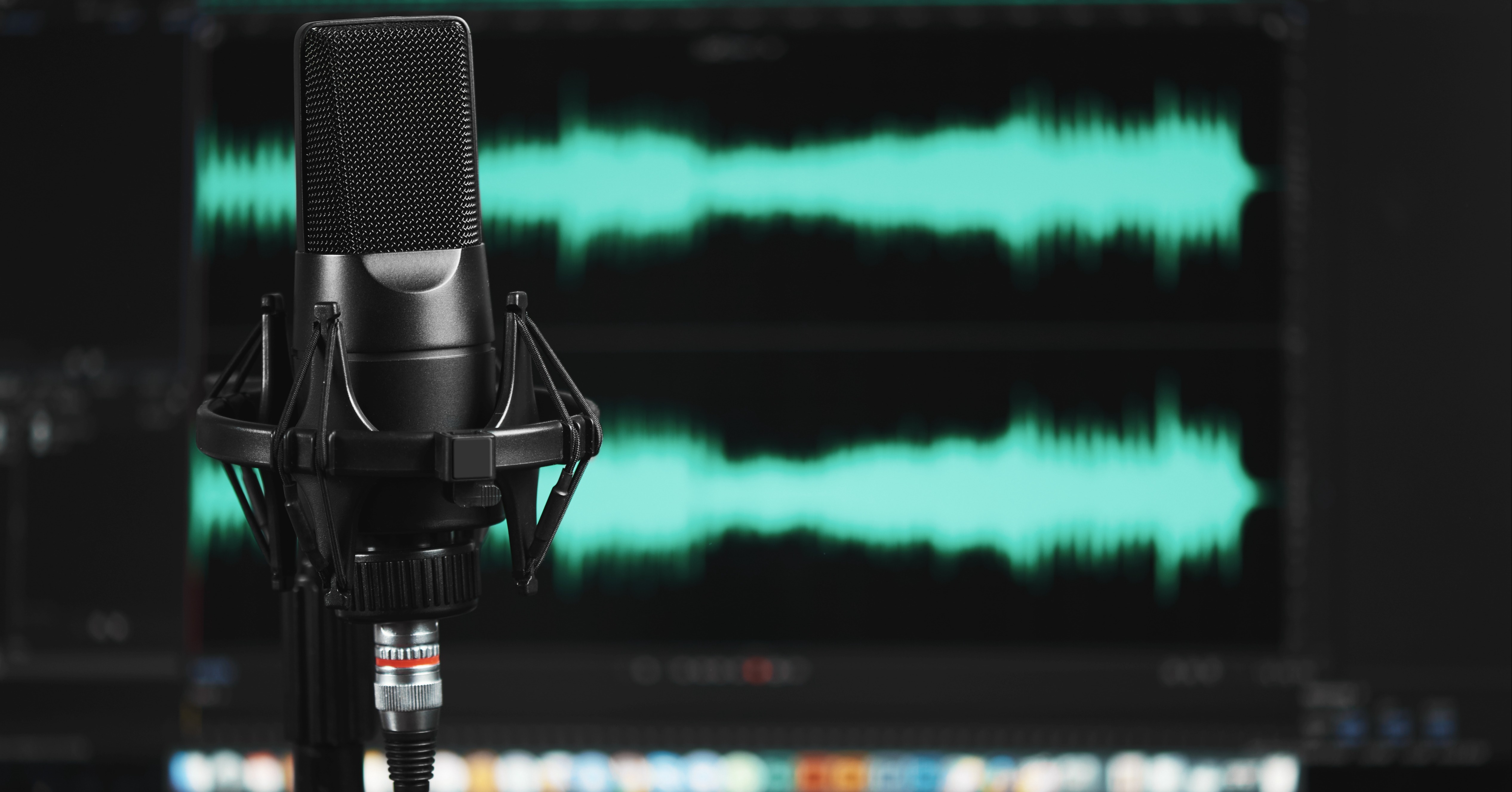 What are the major podcast platforms and what type of ads do they allow?
If you want to start your podcasts and share your views with the world, but don't know which podcast hosting service to choose, you've come to the right place.
We understand that finding a host for your podcast is not always easy. Every podcast and niche needs a different approach. This is why you need to find out your specific requirements before considering a free podcast hosting site. Choosing a reliable and secure podcast hosting site is essential to the success of your podcast as it has a significant impact on the quality and quantity of the audience you build.
A lot of important things depend on the choice of hosting: monthly / annual hosting costs, availability of analytics, the ability to communicate with your target audience and advertisers...
Podcast hosting servers offer you the option to store audio files for your audience to download. These podcast hosting sites provide advanced analytics about your podcast audience, marketing tools to grow your audience, 24/7 customer support, and more.
The most important reason for choosing a hosting service for your podcast is that you can stop worrying about how you can share or save it. These services are designed to eliminate the technological aspects of creating podcasts by providing built-in functionality. In addition to this, these hosting services also simplify the process of embedding or sharing podcast files on social networks or other websites.
Before choosing the right hosting platform for your podcasts, you should understand that there is no one size fits all solution. Different podcasters require different hosting services. However, here is a list of some of the best podcast hosting sites that provide a few notable features and types of ads they allow for.
Buzzsprout
This service tops our list of the best podcast hosting platforms for many reasons. BuzzSprout has been in business since 2009, building a large and trusted community of podcasters around the world. Their clientele includes some of the leading podcasters today. BuzzSprout is perfect for beginner podcasters with an easy to use interface and one of the best dashboards available. BuzzSprout is also constantly releasing updates and new features that improve the service and make the host experience easier.
Podcasters who want to promote their shows should sign up for an advertiser account. Managers collect information such as title, description, and the audio file of an up to a forty-second promo. Then you place an order based on how many promos you want people to listen to, and the managers match those promos with podcasts similar to the promoting show.
PodBean
PodBean provides podcasters with several tools to help them grow and monetize their account. Their podcast hosting services are of the highest quality and are designed for both podcasters and an audience that can view and explore other podcasts. PodBean also enables distribution and promotion of podcasts on iTunes, Google Play, Spotify, Amazon Alexa, and other major apps. In addition, it offers a crowdfunding feature. It's an effective way to turn podcast fans into sponsors so your podcast can generate monthly income.
Once your podcast is selected by an advertiser to run their campaign, you will be able to view the campaign details, targeted GEO, and listen to the ads on the "Ads" page. Your podcast is opt-in to the ads that match your preference by default. You can also opt out of an ad campaign anytime you want.
Captivate
Captivate is a new podcast hosting platform targeted at a growing podcast audience. This service was created by the same team that has been working with podcast websites for many years and has considerable experience in the field. All plans provided by this Captivate include unlimited podcasts and team members, advanced analytics and marketing tools. They also offer a customizable, mobile-friendly website with built-in financial support along with every plan. What's more, their marketing tools allow you to automatically generate links to other sites where you can distribute your podcast and increase your visibility to new potential subscribers.
For ads, Captivate offers a Promotion section to help you optimize your show to be as effective as it can be when it comes to monetizing your podcast. The platform provides direct calls to action in the embeddable player for donation links and the analytics data. It also allows for creating mini audio courses that you can sell to your audience.
Transistor
Transistor is a podcast hosting service that provides great analytics and customer support. They are especially targeted at brands and professional podcasters. Transistor provides customers with various tools such as unlimited shows, multiple users per account, podcast distribution, and view analytics to help them grow their podcast audience. If you're already using another podcast hosting platform, you can easily import your existing feed into Transistor.
Transistor offers dynamic ad insertion for podcasts. This tool allows podcasters to automatically insert audio or announcements at the beginning, middle, or end of their episodes. You can manage separate ad campaigns for each podcast you host on Transistor.
SimpleCast
SimpleCast is a podcast hosting service that has been around for six years. They host impressive brands such as Kickstarter, Nike, Facebook, and HBO. SimpleCast is known for its industry-leading features such as unlimited listeners, robust analytics, customizable websites, and embeddable audio players. Their standout feature includes inviting others to collaborate on a podcast and the ability to assign multiple managers.
Simplecast also offers dynamic ad insertion. Enterprise and Professional customers can insert dynamic ads through Simplecast's Moveable Audio Engine (MAE).
How to create an audio ad?
There is a myriad of considerations to keep in mind while writing and producing advertising, including budget, production time frame, campaign time frame, ad objectives, format, and so on.
Some of the key points to keep in mind include:
Make the ad script sound friendly and natural.
It is critical to ensure that your ad copy consists of short sentences that sound the way people naturally talk.
First of all, outline what you want to say and how to say it. The script should tell a story and give a value proposition. It is important to keep the tone conversational to make the brand more personal. Audio effects and background music will be a plus if not too much.
Omit adding multiple messages into one ad. Share your information clearly and directly, making it easy for the listeners to remember. It is good to keep the script 55-70 words max. Start with a hook, introduce the brand and purpose, benefits, wrap up reminding the listener why this product is great for them, and a CTA that drives listeners to take action.
Don't go overboard with music and sounds.
We have already mentioned that having a combination of background music and sound effects may be quite helpful for your ad. It will animate your message and create a mood to give more context. However, avoid loud noises, annoying sounds, or music. These will distract listeners or take their focus away from the point you're making.
It is critically important to ensure that the voiceover and music are balanced. Try not to use multiple voice actors.
CTAs are crucial to drive action or results. In case you want your audience to visit a website, use an offer code, listen to a podcast, etc - be as specific as possible. Tell the audience the exact steps they must take to learn more about your product and services. Ads with a direct call-to-action have three times higher click-through rates than those with none.
How about adding synthetic voices?
It's obvious that voices matter a lot in podcast audio ads. However, it's hard to find the right actors capable of verbalizing a script in a way that supports the commercial's message and has the highest possible chance to drive sales.
Meeting and recording a specific actor is always complicated. It requires many additional resources that slow down production and result in unexpected costs.
AI technology allows you to solve this problem by replacing natural speech with a synthetic voice. The latter will be indistinguishable from the voice of a real person.
If you want a specific person to narrate your commercial, you can license their voice without requiring their presence in the studio. For example, with Respeecher, you just need an hour-long record of the original voice. After that, the process of voice cloning can commence by generating unlimited content without involving the actual voice actor.
Moreover, you can use unique voices on the Respeecher's Voice Marketplace and forget about hiring or working around the schedules of actors.
Even in cases when the client doesn't have high-res sources available, Respeecher delivers the highest resolution audio across the board. Download this whitepaper about Respeecher's audio super-resolution algorithm to find out more.
In 2021, creative producers Mondelēz International, Ogilvy, and Wavemaker decided to create a personalized ad campaign for local retailers.
To attract even more attention to local shops, they casted an Indian star of the highest caliber, Shahrukh Khan. The ad featured Khan's digital avatar. The advertisements and the avatar's speech differed depending on which of the four categories it was representing fashion, footwear, electronics, grocery stores.
The result was a unique video where the movie star represented local sellers, which seems impossible given the size and number of stores and the scale of SRK's celebrity.
In order to achieve the desired result, the producers used artificial intelligence to build the model of Khan's voice that would voice over ads.
Thanks to the synthetic voice, the production schedule was 10 times faster compared to the conventional process.
The result was more than 1800 customized ads went live as if Shahrukh Khan was representing every local store in person.
In a Nutshell
A professional synthetic voice can become the centerpiece for your brand by playing a significant role in your company's worldwide recognition.
The AI voice generator makes it possible to localize your audio ads by adapting them to the languages of the regions you are advertising in. The actor can speak English in ads for the US and UK, and Italian, French, and German for those respective audiences. The actor's voice will speak your language of choice fluently, just as it did in the original recording.
Save your time and money while promoting your brand with Respeecher's synthetic voices. Try it and see for yourself.