Clone Famous Voices: Delving into Respeecher's Unforgettable Voice Reproductions
Jul 26, 2023 10:46:22 AM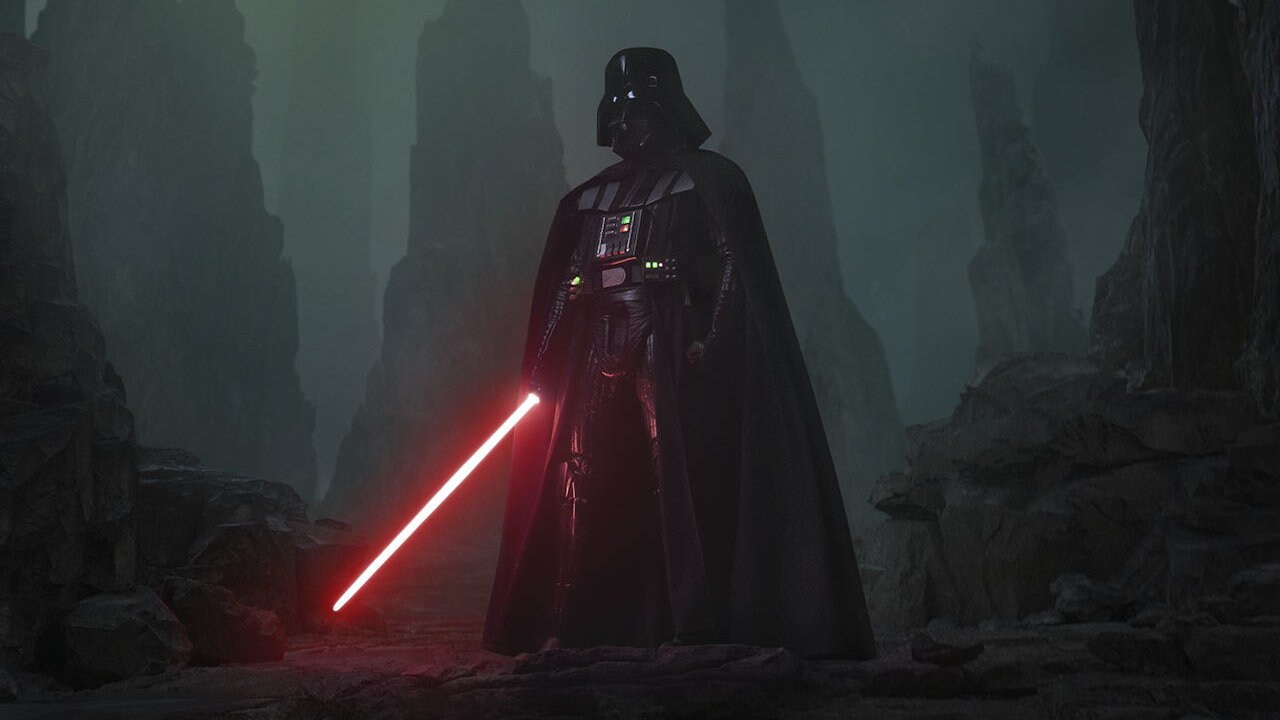 Welcome to Respeecher, where history's most famous voices are brought back to life with cutting-edge AI-driven voice synthesis technology. We don't simply replay old recordings, we restore these iconic voices, allowing their words to reach a new generation. From reviving historical speeches like Richard Nixon's never-delivered lunar disaster speech to recreating the beloved voices of actors, musicians, and comedians for major motion picture studios, Respeecher is creating unforgettable experiences that transcend time and historical records. Join us on this journey into the captivating world of Respeecher's remarkable voice cloning.
Respeecher Brings Young Luke Skywalker's Voice to Life
In an awe-inspiring collaboration with Disney+, Respeecher achieved an incredible feat for the blockbuster series, The Mandalorian. With the help of our proprietary speech synthesis software, we de-aged Mark Hamill's voice to restore Luke Skywalker's voice exactly as we remember him. By combining deepfake visuals with our sound sorcery, we delivered a fresh-faced Skywalker that left fans awe-struck. The surprise appearance of young Luke in the series finale captivated the audience, demonstrating the potential and ethical responsibility of our groundbreaking AI voice cloning technology.
Learn More:
Darth Vader's Voice in Obi-Wan
In the midst of Ukraine's struggles during the Russian invasion, Respeecher took on the challenge of bringing back Darth Vader's iconic voice, famously portrayed by James Earl Jones, for the Obi-Wan Kenobi series. Despite the adversities our team members were facing during this tumultuous time, we managed to successfully recreate the unforgettable voice of this legendary character. The positive response from viewers and the approval of James Earl Jones's family showcased Respeecher's unwavering commitment and perseverance in the media and entertainment industry.
Recreating Darth Vader's Hungarian Voice with AI
Respeecher ventured into the realm of voice restoration in Hungary, not only replicating Darth Vader's iconic voice following James Earl Jones's retirement but also restoring the voice of the late Lajos Kránitz, the beloved Hungarian voice of Darth Vader. This challenging project, completed within two weeks, sparked discussions about potential future voice restorations in the Hungarian dubbing industry, highlighting the prowess of Respeecher's voice cloning technology.
Elvis's Digital Comeback on America's Got Talent
Imagine the King of Rock 'n' Roll himself, Elvis Presley, making a digital comeback on America's Got Talent! Respeecher and Metaphysic partnered to create a high-tech, deepfake phenomenon, where an AI-generated Elvis sang classics based on the presentation of a real-life crooner, Emilio Santoro. The mind-blowing performance, complete with digital avatars of the show's judges, wowed the audience and generated a buzz that people will be talking about for years to come.
Bollywood Meets AI: A Diwali Ad Blitz Miracle
On the radiant occasion of Diwali, Respeecher, in collaboration with Rephrase.AI, Mondelēz International, Ogilvy, and Wavemaker, transformed Bollywood mega-icon Shahrukh Khan into a virtual cheerleader for over 1,800 local stores across India. This groundbreaking 2021 Cadbury Ad Campaign employed cutting-edge AI to create Khan's hyper-realistic avatar and clone his voice, resulting in personalized advertisements for Fashion, Footwear, Electronics, and Grocery stores. The campaign won gold at the 2022 Clio Awards, sparking an incredible Diwali buzz and putting small retailers in the spotlight of the entertainment industry.§
Lending Voices to Ukraine: Respeecher's AI-powered Celebrity Campaign
Amidst the turmoil of the Russian invasion, Respeecher launched the "Speak Ukrainian" campaign, uniting global celebrities to show support for the Ukrainian people through AI voice generation technology. Heartfelt messages from renowned figures like Maye Musk, Abby Savage, and Anne Ganguzza were transformed into fluent Ukrainian, resonating in the voices of the celebrities themselves.
Among these voices was that of adventurer and television personality Bear Grylls. He said, "We worked with Respeecher to recreate my voice in Ukrainian as part of our education initiative 'BecomingX Ukraine'. The technology is phenomenal and the result is astounding – I never thought I'd hear myself speaking fluent Ukrainian! Well done and thanks to all the team for all your incredible work you are doing. We're forever grateful and proud to partner with you."
This powerful gesture transcended language barriers to offer support and solidarity during challenging times. As Respeecher fosters human connections using cutting-edge technology, the campaign also opened doors for more influencers to lend their voices in Ukrainian, creating a global chorus of support.
Voice Magic: Respeecher Transforms YouTubers' Content Creation Game
YouTube sensations Josh and Ollie from the Jolly channel set the stage for a spicy sprinkle of Respeecher's voice-cloning magic. With Ollie crafting an autobiography for Josh, Respeecher stepped in to turn Ollie's words into Josh's voice, creating the first-ever AI audiobook, "Once Upon A Time in Carrotland." The innovation, surprises, and top-notch tech came together in a beautiful blend, captivating audiences worldwide. The project earned Respeecher the prestigious 2023 Webby Award.
Restoring Yogi Berra's Voice for Virtual Avatar
In a heartwarming collaboration with CHOPS Live Animation, Respeecher restored the voice of the late baseball legend Yogi Berra. Through an AI-cloned digital avatar, Yogi delivers his famous "Yogi-isms" with authenticity, offering fans a glimpse into the exciting potential of voice cloning technology. With consent from Yogi Berra's family, Respeecher recreated his unique vocal quality, tone, and cadence, breathing new life into his iconic voice. The virtual Yogi's voice now echoes in live performances, proving that "It ain't over 'til it's over."
Respeecher Aids Aloe Blacc in Multilingual Tribute to Avicii
To honor the late music legend Avicii, his close collaborator Aloe Blacc performed Avicii's hit "Wake Me Up" in three languages — English, Mandarin,and Spanish — to connect with his global fanbase. Respeecher enabled Blacc to deliver flawless renditions in each language, preserving the song's beat and rhythm. Alongside Metaphysic.ai, which handled lip-syncing, this multilingual tribute broadened the reach of "Wake Me Up," showcasing Respeecher's potential in empowering artists to connect with audiences on a deeper level. Voices, with the help of AI, can now transcend borders!
Respeecher Lends Voice to Michael York for an Impactful Healthcare Initiative
In 2022, Respeecher used its cutting-edge technology to breathe new life into the voice of renowned actor Michael York. York, who battled amyloidosis, a rare disease affecting his ability to speak, had his voice resurrected with Respeecher's innovative technology. Working on a nonprofit project to raise awareness about the disease, York needed a solution that would echo his unique vocal quality, tone, and cadence. Respeecher successfully recreated York's golden voice, ensuring that the renewed audio resonated with the actor's original narration, making it virtually indistinguishable. This achievement highlighted the potential of Respeecher's tech to transform the entertainment, education, and healthcare sectors, and beyond.
Manuel Rivera Morales' Voice: An Unforgettable Olympic Return
In a memorable collaboration, Respeecher and DDB agency brought back the iconic voice of Puerto Rican sportscaster Manuel Rivera Morales using AI. His familiar tones narrated the Women's National Basketball Team's Olympic debut, giving fans and families an emotional, nostalgic surprise. This successful project earned three Awards at SME 2022, marking a milestone in the role of technology in preserving and restoring vocal echoes of our past.
A Nostalgic Encore: Tommy Muñiz's Voice Returns in "Los García"
In a powerful display of technology and respect for heritage, Respeecher partnered with John Ward to resurrect the voice of iconic Puerto Rican actor Tommy Muñiz for the modern rendition of the 1970s sitcom "Los García." After obtaining the necessary permissions, we utilized voice cloning technology to seamlessly integrate Tommy's character, Juan García, into this new production. The result? A standing ovation from the audience, filled with nostalgia, and heartfelt appreciation from Tommy's own family members who participated in the play. The voice of Tommy Muñiz, a beloved figure in Puerto Rican television, was brought back to life, further showcasing the potential of AI in preserving cultural history.
Digitally Resurrecting Vince Lombardi for Super Bowl LV
The NFL, in conjunction with partners 72andSunny, Digital Domain VFX, and Respeecher, joined forces to bring back football legend Vince Lombardi for Super Bowl LV. Respeecher played a critical role in synthesizing Lombardi's speech, overcoming challenges due to limited high-quality audio recordings. This project demonstrated the potential of AI-driven voice synthesis and voice cloning to lower costs and reduce the number of hours required for digital restoration and de-aging.
Respeecher Brings Nixon's Unspoken Moon Disaster Speech to Life
The Emmy award-winning documentary, "In Event of Moon Disaster," features an alternative reality in which Apollo 11's moon landing ends in catastrophe. Using deepfake technology, the film presents Richard Nixon delivering a speech to the American people on the mission's failure. Respeecher's role was pivotal in creating the realistic synthetic voice of Nixon for this speech. While the project showcases the remarkable capabilities of this technology, it also brings attention to its potential misuse. To prevent unethical applications, Respeecher adheres to strict rules, including obtaining written consent from voice owners and developing watermarking technology to distinguish its generated content.
Respeecher Restores the Voice of Adile Naşit for LC Waikiki's Eco-Campaign
Respeecher utilized its speech synthesis technology to resurrect Turkish actress Adile Naşit's voice for LC Waikiki's environmental education campaign. The authentic-sounding narrative, accessible on YouTube, reflects Respeecher's ability to foster generational connections through iconic voices.
Respeecher and Slovenská sporiteľňa Resurrect Július Satinský's Voice
Respeecher partnered with Slovakian bank Slovenská sporiteľňa to recreate the voice of renowned Slovak comedian Július Satinský for their campaign. Despite the initial challenges presented by the quality of the original voice recordings and the AI model's training in Slovak, the project was a triumph, gaining nearly 3 million views on YouTube and being celebrated by Slovak audiences. This achievement showcases AI's power to preserve iconic voices, enhance creative content, and connect different generations of Slovak people separated by time.
Ethical Considerations and Challenges in Voice Cloning
Voice cloning sparks fascinating possibilities while also stirring critical ethical considerations. At Respeecher, we grapple with these challenges head-on, putting privacy, consent, and responsibility at the forefront of our operations.
Informed consent is fundamental, especially when dealing with the voices of individuals that are no longer with us. Here, we consult closely with the family, estate, or other legal entities, striving for transparency and respect for the individual's legacy. For a deeper understanding of this process, visit our FAQ page.
Beyond consent, ensuring the responsible and appropriate use of our technology is essential. In a world where deepfake audio is fueling misinformation, we enforce strict policies against any deceptive use of our technology.
Respeecher is currently developing fingerpringting technology that allows us to trace our generated content, thereby ensuring accountability and curbing misuse. For more about our commitment to ethical standards, check out our Ethics page. At Respeecher, we believe that great power requires even greater responsibility.