Video Game Voices: The Rise of Voice Synthesis Technology in Gaming
Nov 22, 2022 3:50:24 AM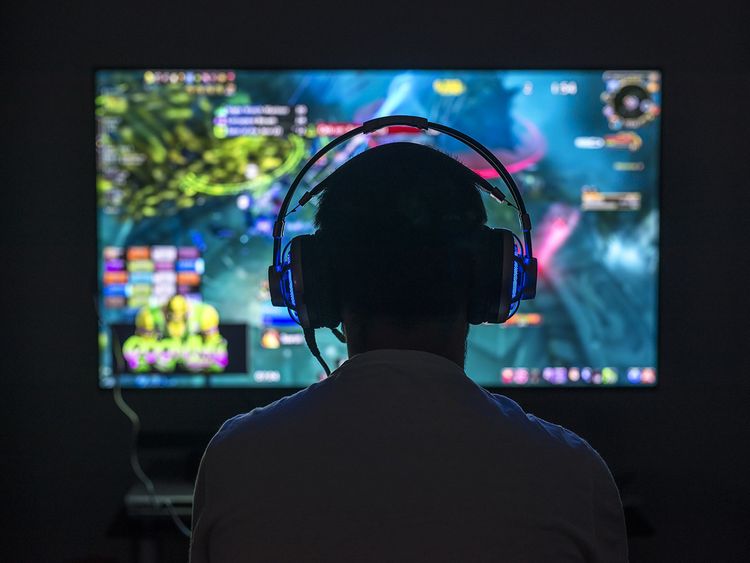 COVID-19 gave the video game industry a sizable bump in sales and traffic. With the entire world sitting at home and social distancing, the rise in popularity of video games soared to new heights. Online games became more than just a tool for entertainment. They have become one of the best ways to socialize with family and friends.
With a 95.45 billion market share that surpasses the box office and music industries in the U.S combined, today's video game industry is more significant than ever. Even Netflix, realizing the rapid rise of video games, launched its own online games service for subscribers.
While the world continues to progress past COVID-19, rather than slowing down, the pace of progression is speeding up. For sure, gaming continues to define the future of entertainment. With its rising popularity and evolving tech, video game developers now have new challenges to address. The most common are:
Demand for new content
Frequent releases


In 2022, the most profitable games were live games, which means frequent releases and weekly content updates. But the process of voicing a few lines of dialog can take weeks or even months. This is because the voiceover process involves hours of dubbing the voices of actors. But voice synthesis can significantly speed up the production process while saving thousands of dollars.
In today's read, we're going to explore all the benefits of voice synthesis technology for the video game industry.
Challenges when recording vocal performances for video games
Voice acting happens in the final stages of the game development cycle. There are compelling reasons for this. Games tend to evolve during their standard 2-year development process. During this time, entire missions/quests often take an unexpected turn at a later stage as testing can reveal faulty mechanics or design issues.
With voice synthesis for video games, you can easily adjust any recorded voice content to match a new storyline along with new in-game characters. With Respeecher's voice models, anyone can make content changes without diminishing the integrity of the original voice.
If your game supports multiple languages, you'll have to go through the voice-acting process for as many languages as your game offers.
With Respeecher's speech-to-speech voice synthesis, your characters can speak different languages in the original voice.
Recording of real sounds of animals is a real challenge since you cannot explain exactly what you need. However, mimicking the right sounds of animals isn't easier either. With Respeecher, anyone can sound like a real animal.
Even for battle-hardened professionals, voice acting isn't an easy task. When it comes to children, things can get even more complicated.
Children simply cannot spend long hours recording dialogues for the scenes. But with voice cloning, the process can be more flexible for children allowing them to scale their voice with voice cloning and avoid aggregating working hours.
Recording voices for a game isn't a quick process. But what if you're just building an indie game or want to release a pilot?
Thanks to Respeechers' voice marketplace, you can license a human voice. Next, you can synthesize an unlimited amount of dialog for your game within the same platform. And you can do all this much faster than making custom recordings.
Video game voices with Respeecher
Respeecher aims to broaden the horizons of voiceovers in games while facilitating the development process along the way. With AI-powered voice synthesis software, game developers can generate custom voiceovers to scale one voice.
In some cases, a new voice can be generated without cloning a pre-recorded voice. You can take advantage of 60+ completely natural human and even animal voices with Respeecher's voice marketplace.
Thanks to speech-to-speech voice synthesis, the possibilities of tone, emotions, and accents are endless. The benefits of voice synthesis for video games are extensive. For starters, developers no longer need to invest in large-scale recording studios and expensive recording sessions to deliver dynamic in-game content.
The application of voice synthesis in gaming enhances the user experience by way of fine-tuned human-like voices, realistic emotional overlays, and a diverse landscape of language. Without voice synthesis, it would take thousands of recording hours to cover every emotion in each language.
With speech-to-speech voice synthesis, any voice can be tuned and tailored to any language and emotional cadence to suit in-game characters and storylines. AI-powered voice synthesis provides an array of options for producing voice synthesis.
Voice synthesis can bring characters to life and expand the immersive effects of gaming. Along with unlimited possibilities, it delivers a more personalized and dynamic atmosphere to a video game for users instead of robotic voices generated by text-to-speech voice synthesis tools.
Respeecher's voice cloning tech allows game producers to create a unique experience for players and enrich games with custom voice content. Make your game stand out with Respeecher's voice content.