The Future of Audio-as-a-Service: AI in Film, Gaming, Social Media, and Advertising
Dec 13, 2021 9:21:14 AM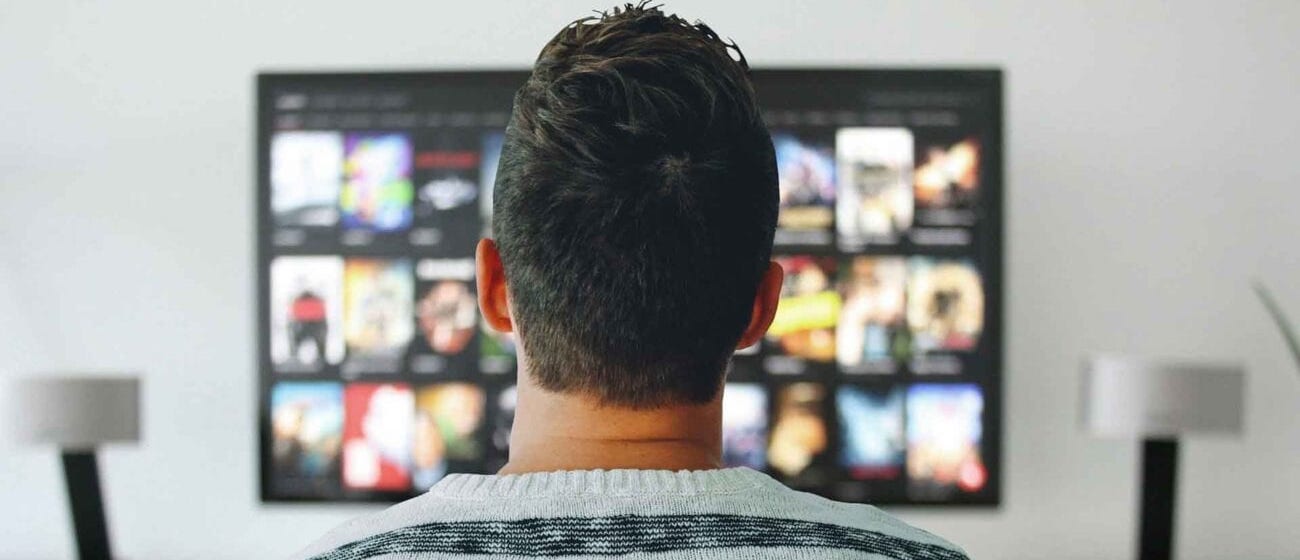 What are audio-as-a-service (AaaS) and social audio? How can businesses leverage them? And what opportunities does synthetic media offer to marketing and media?
By enhancing the power of social audio through AaaS, businesses and content creators are about to get a hefty upgrade to their existing bag of tricks.
What is Audio-as-a-service and what is it used for?
Audio-as-a-service is an AI-driven solution that provides users with synthetic media and voice cloning to create highly-personalized audio tracks.
To communicate with your customers, you can distribute different types of audio via websites, mobile applications, chats, etc. You can use them to create audiobooks, vocalize a robot butler, clone actors for films and games, and add personalized narration to support your branding.
More and more businesses are opting for indirect communication with their customers. Direct communications are expensive, and at the same time, do not guarantee a better service.
Time differences, scheduling mismatches, inability to communicate with the client in their native language, these setbacks often lead to confusion and chaos.
Instead, companies prefer to communicate through emails, chats, and social networks - via those channels where communication occurs through correspondence.
However, a lack of human interaction with customers can lead to insufficient customer engagement and mistrust. Highly engaged customers are much more likely to buy your product or service and share it with their friends and family.
Why Audio-as-a-Service is such a Hot Trend Today
In the last few years, audio regained its position as a premium medium for communicating with customers. There are several reasons for this:
People stay at home due to quarantine measures and cannot meet in person.

Smartphones and their apps are available to most people.

Cloud computing has evolved, and the right audio processing platforms are easy to integrate with.

Text communication is no longer enough for people.

People are tired of the abundance of video calls and video conferencing.
Social audio provides a deeper understanding of context, which is impossible over text. For example, when you hear someone's voice, your understanding of what that person is saying depends on their intonation.
While contextual awareness isn't a problem during video communication on platforms like Zoom or Skype, social video apps aren't without their setbacks.
They often make people pay more attention to how they look during a conversation, think about what is happening in the background, and a host of other factors that can distract from the task at hand.
Social audio, on the other hand, is voice only. So there is no need to worry about how you look or what is going on in the background.
Social audio allows companies to connect with their audience and clients in an authentically human way. You will be able to communicate person-to-person instead of product-with-buyer to gain a culture of trust for building deeper relationships with your audience.
The most impactful features of audio-as-a-service and voice cloning for film, gaming, social media, and advertising are:
It can replicate the voice of an unavailable actor. This is especially critical with ongoing COVID-19 measures when people aren't available or can't travel when needed. But an AI voice generator solves all of these problems.

You are targeting specific audiences. You can record messages for different parts of the world or diverse communities. With synthetic media, you can dub your message into any language you need.

It can replicate children's voices, which are often used in different commercials. Since working with a child is a challenging and time-consuming task, voice cloning is here to perfectly replicate a child's speech.

You can resurrect voices from the past. If you want to add a historical context to your project, voice cloning is the best way. It can give old voices new life and make your communication more authentic.
What will
Audio-as-a-Service
be used for in the future?
This year has seen the rise of social audio. Perhaps its most popular uses came in the apps Clubhouse, Fireside, and Twitter Spaces. Over the summer there was a decrease in the number of uses of social audio by about 30%.
This was due to vaccinations, the opening of borders, and the possibility of people traveling more. However, many continue to work from home, which is why the projections for the continued use of social audio in the long term indicate further growth.
Experts predict that businesses will comprehensively use social audio for marketing purposes. However, there isn't much difference between channels like Clubhouse and others for companies looking to integrate social audio into their marketing and customer service.
Businesses need professional speakers who can make presentations, communicate, engage in dialog, listen carefully, and empathize.
That's why voice cloning software is likely to become the main player for businesses looking for better ways to communicate with customers. With the help of such platforms, users can replicate the voices of actors and speakers (with their consent, of course) and dub their speech in different languages to target specific audiences. Respeecher requires mandatory consent from voice owners before starting working on a project. More information about our ethics code is on the Respeecher FAQ page.
Audio-as-a-service will also be used for live broadcasting, online events, film, and the gaming industry. However, in order to achieve their desired result, companies have to focus on delivering a higher audio quality, one that makes sounds and speech clear and enjoyable for international audiences.
In a Nutshell
Audio-as-a-service is a game-changer for different industries because it improves customer experiences and helps build trust while engaging audiences.
From the perspective of a recognized voice synthesis software, we at Respeecher believe that voice cloning will play (and already does) a significant role in enhancing the power of social audio, leading to countless opportunities for every party involved in content creation.